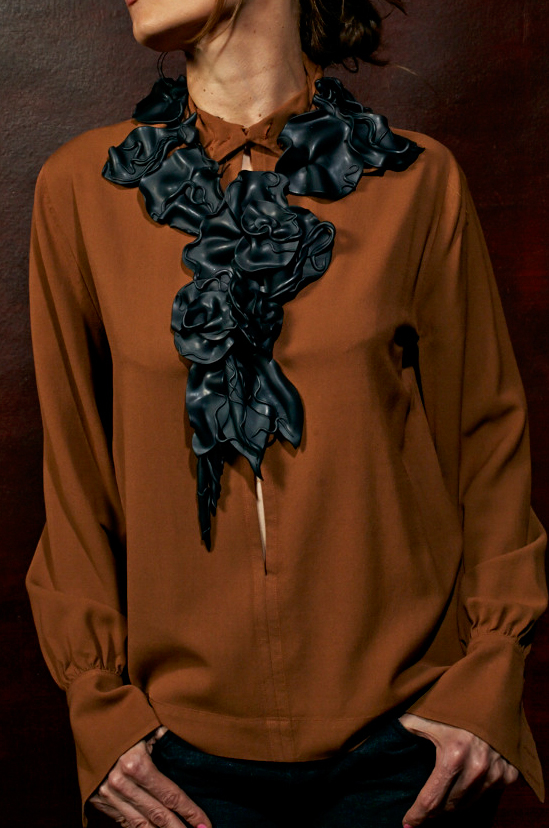 The person behind the IR label, Irina Movmyga, was born in Russia in 1969. She has been living in New York City since 1998.
With her background in fine arts, Irina uses polymer clay as her sculpting medium.
Each piece is unique, individually molded and sculpted by hand.
IR creations are inspired by architecture, antique lace, Moorish stone carvings and, and greatly so, by the Medieval/Renaissance collection of Irina's partner and husband, artist Andres Serrano.